Wearing Banners
2019


This installation is a combination of banners, phrases and clothes. The clothes originate from previous banners that have been created through questioning certain gender stereotypes or attributes. This installation is part of the graduation festival 2019 at the Royal Academy of Art, The Hague. Each banner ranges from 200 cm x 150-200 cm. Each clothing ranges from 150 cm x 100 cm.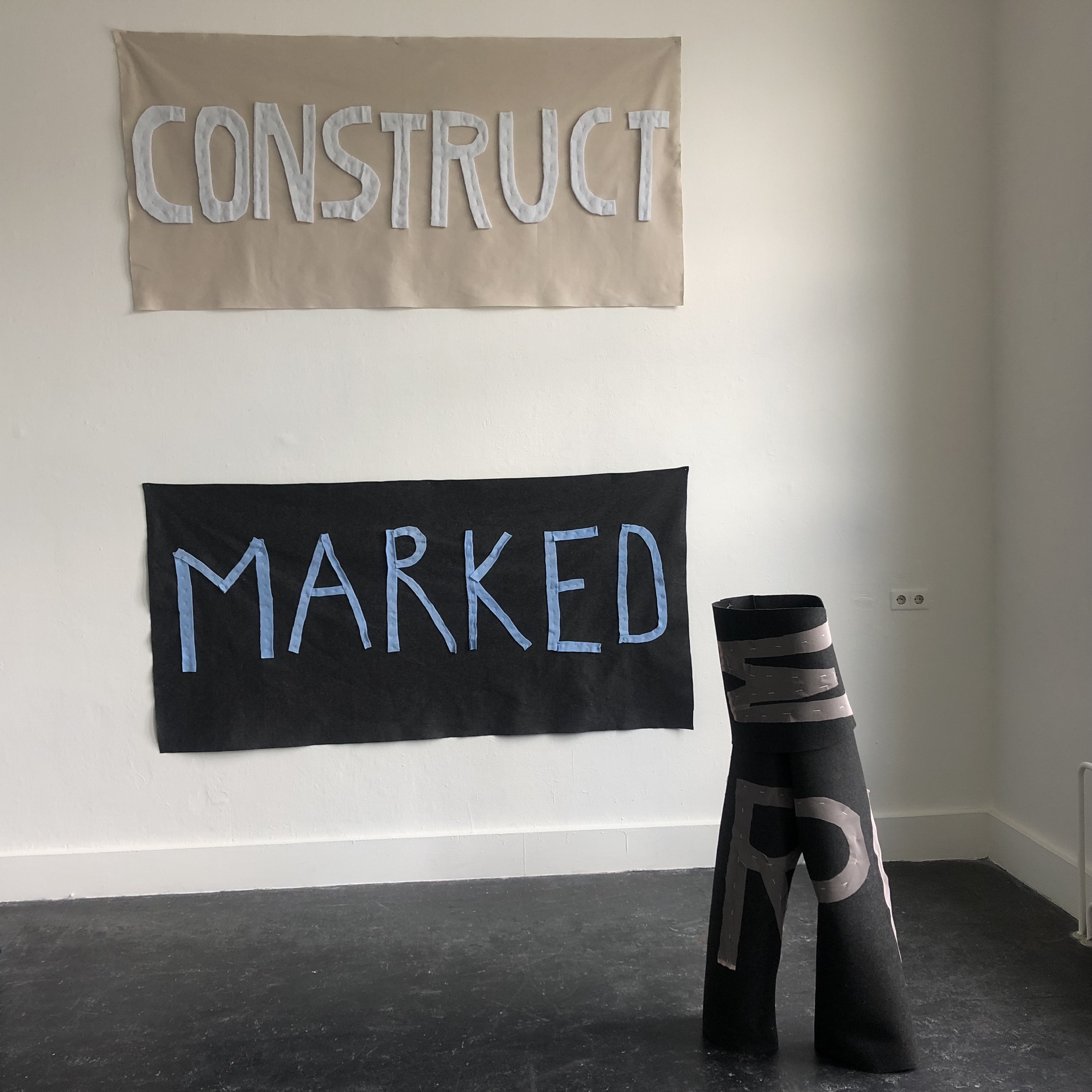 Lecture on Gender Stereotypes
2018-2019


This performance was shown at Billytown, The Hague. The work consists of textile banners and a lecture given on gender stereotypes in the art world. The words on the banners were phrases that have been said to me before yet I did not understand. Each banner ranges from 200 cm x 150-200 cm.
My Epidermis
2018


This project is based on the theme skin, as our largest organ. It aims to show the four layers of the epidermis and a silk screen of my own dead skin cells.
Ink, eggwhite, gel on textile, 300cm x 200cm
Interweave
2018


This work is a manually woven sculpture. The work resembles biomorphic and bodily forms.
Wool, Polyester
100x250cm

Interwoven Letters
2018


This work is printed with handmade knitted letters. The words combined together are part of repetitive daily writing. Ink, polyester, each textile is 200 cm x 100 cm.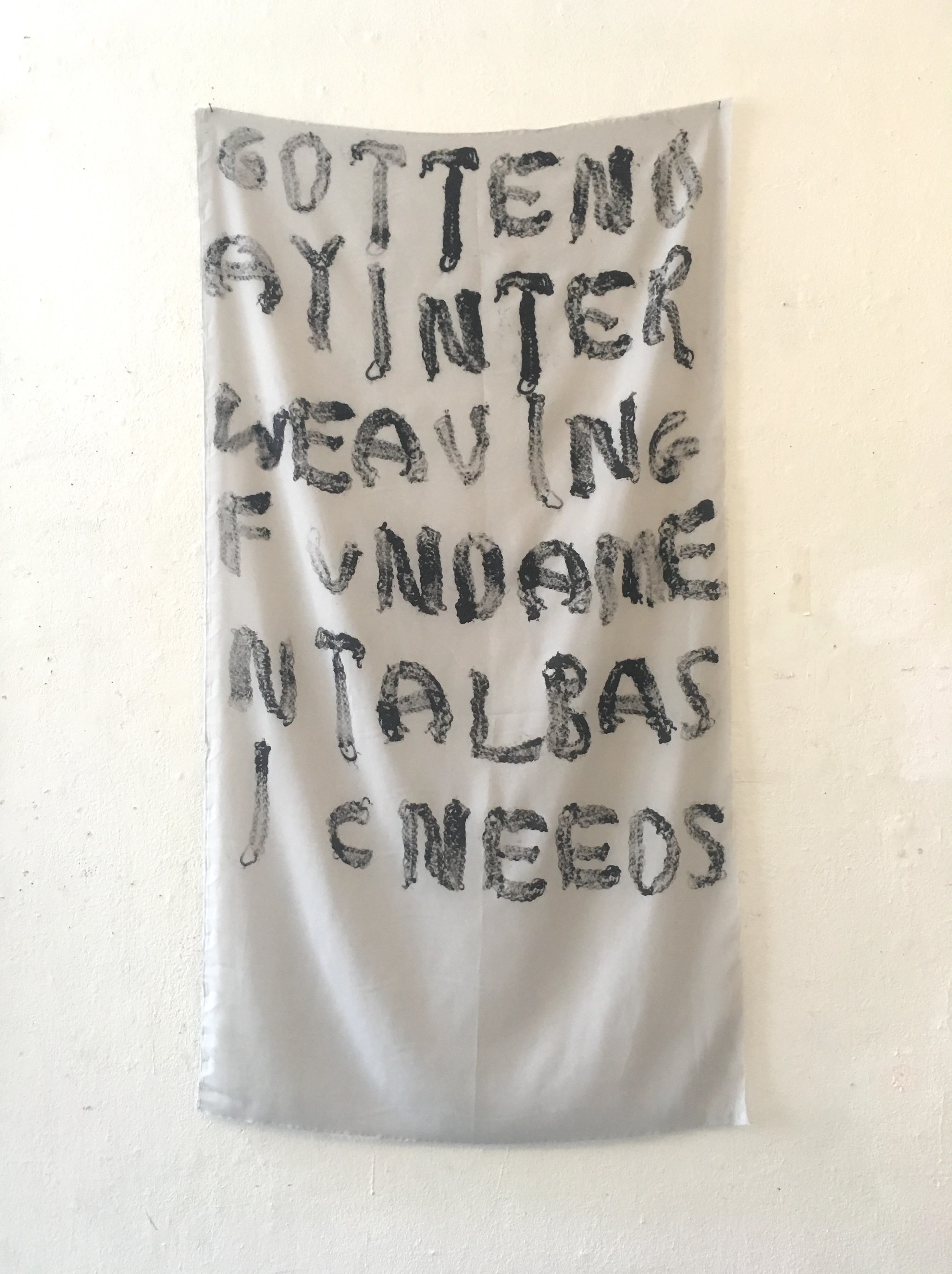 Contact
Sonja Steiner
sonja.steiner123@gmail.com